1. In Outlook, click File.
2. Under Account Information, click Add Account.
3. Click Manually configure server settings or additional server types, then click Next.
4. Choose Internet E-Mail and click next.
5. Enter the details below with your relevant information.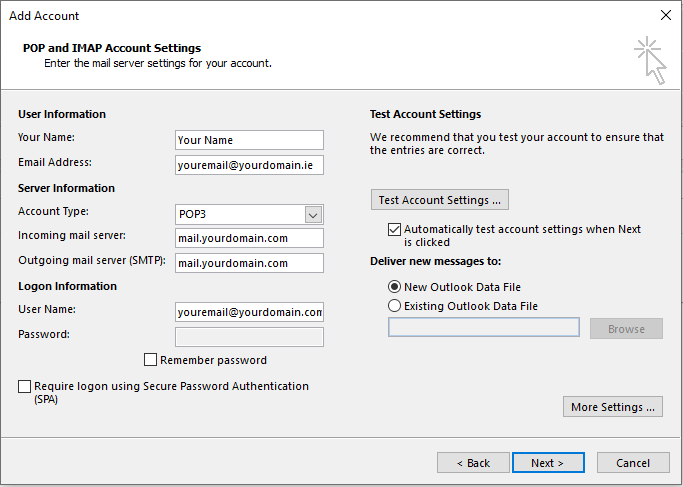 If you don't know them already, your username and password for this account can be found in the VMotion Client Area, which is accessed in the following 3 steps;
5a: Click the "My Services" tab;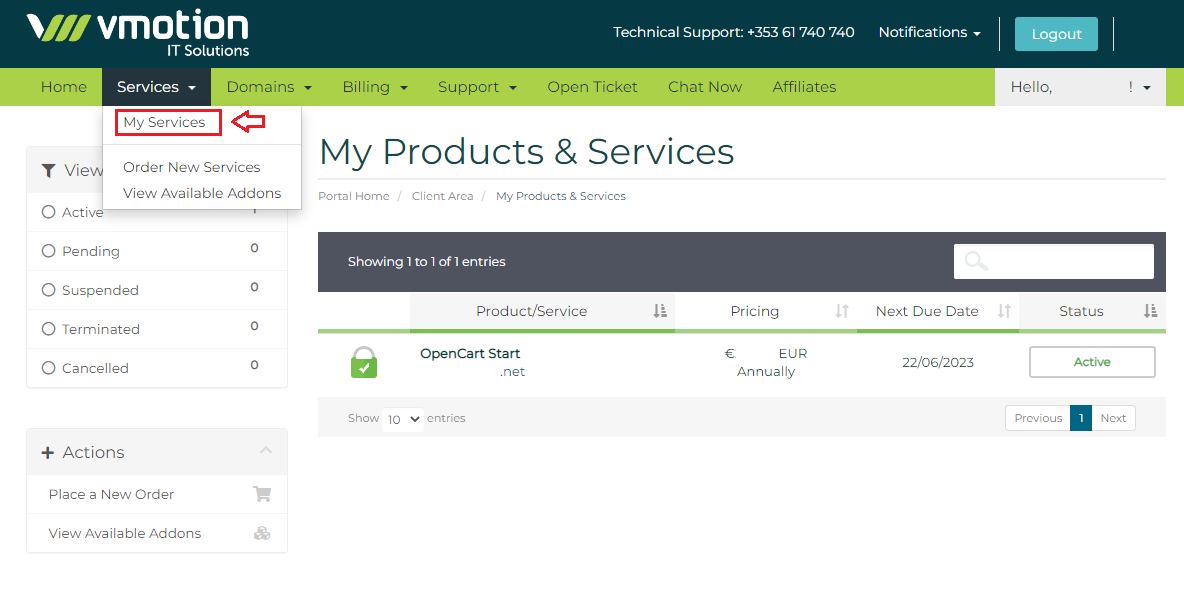 5b: Select the product/service you wish to view;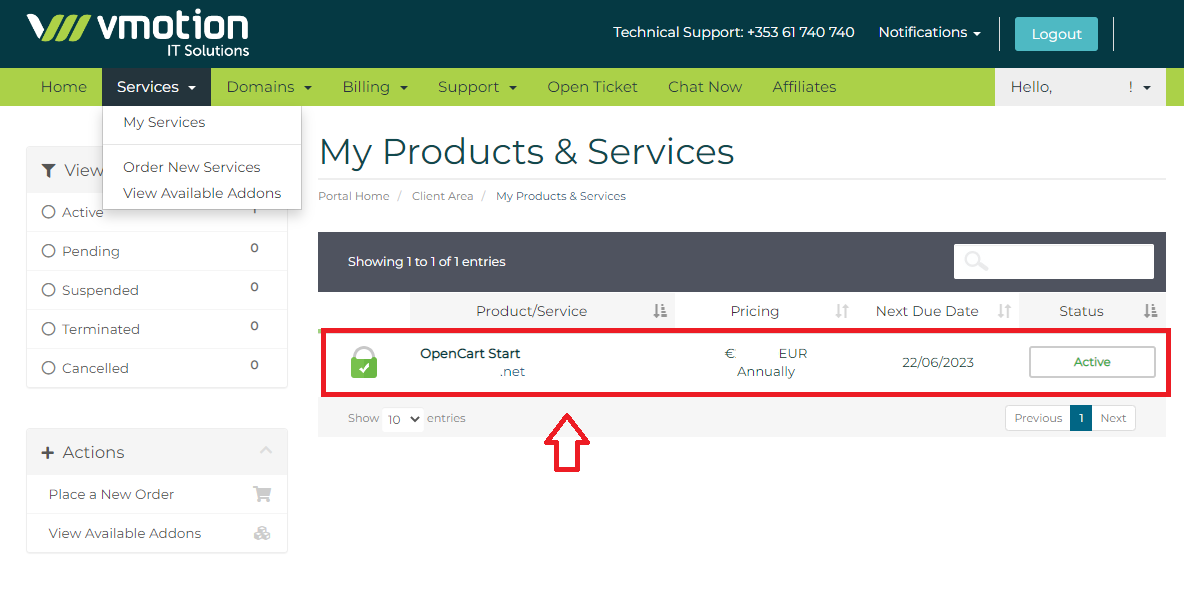 5c: Under the Login Details you should see your username and password;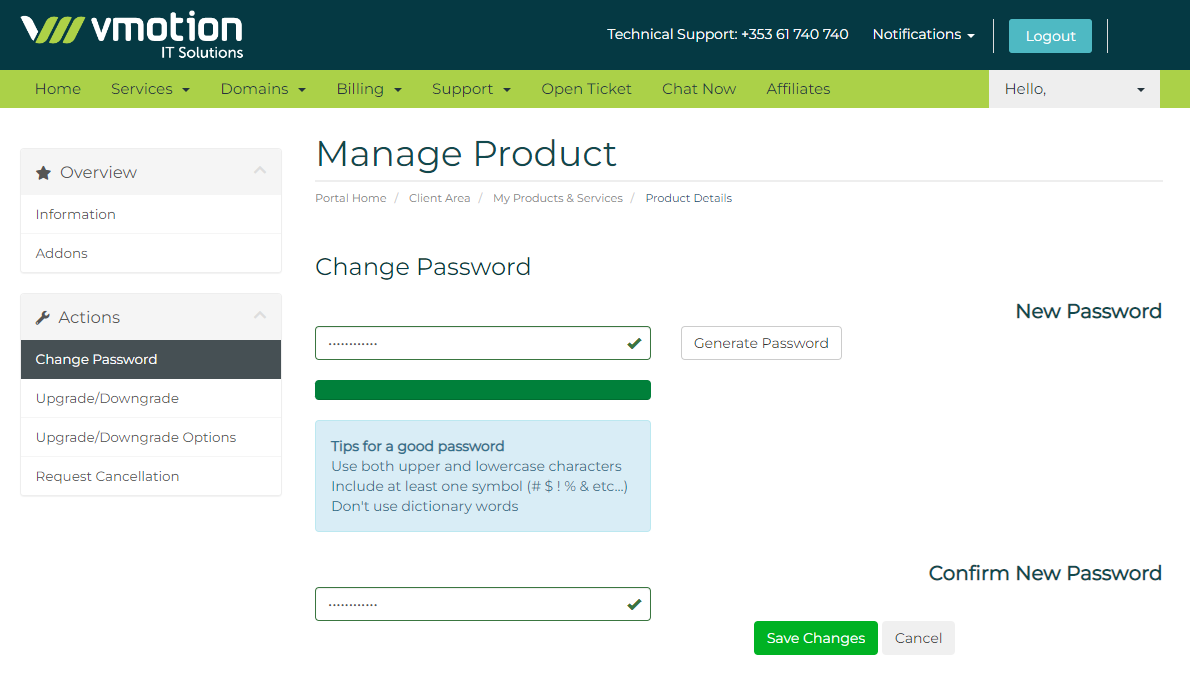 6. Click next, and you should be able to complete the setup of your new outlook account.
7. Click Send/receive to activate your emails.