On the DirectAdmin homepage, you need to click on the "phpMyAdmin" option under Account Management ;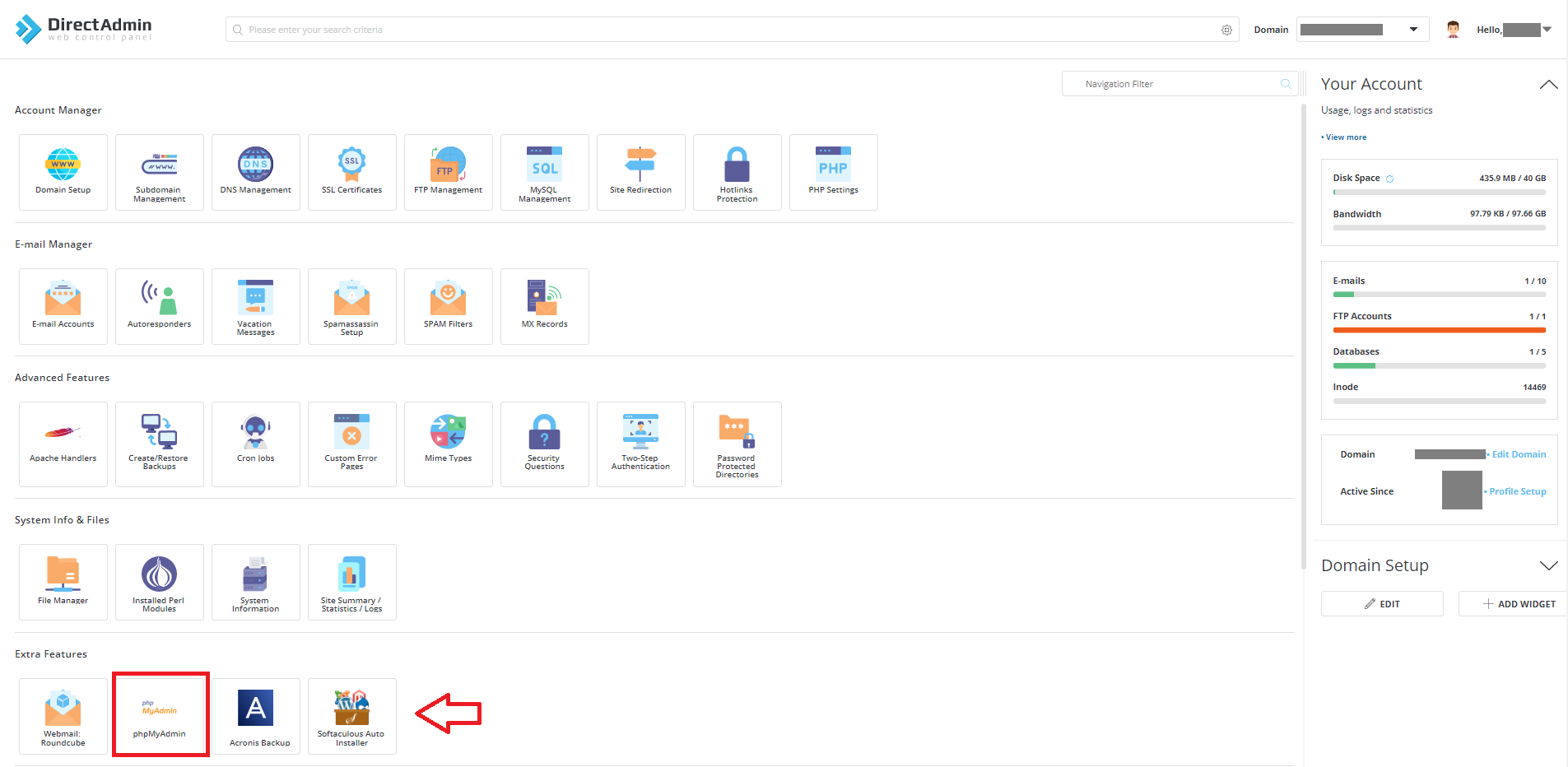 You will then be prompted to enter a username and password. If you don't know them already, your username and password for this account are the same as the ones you entered when creating your database. If you haven't created a database, you need to do this first before you can access phpMyAdmin.
On the DirectAdmin homepage, click on the "MySQL Management" icon under Domain Management;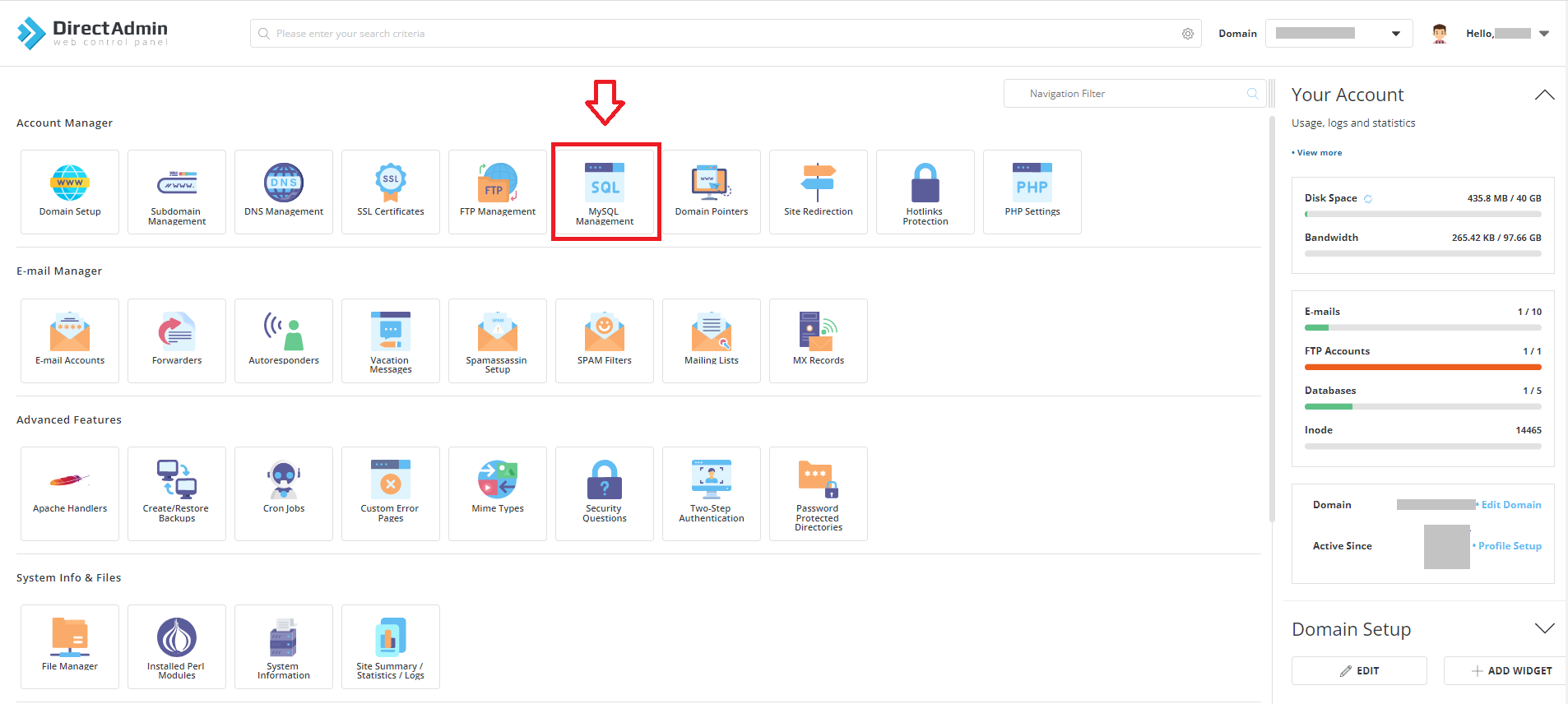 Then Click on the "Create new Database" icon under Options.

This is where you enter the username and password that will also be applicable to phpMyAdmin.