To change your SLA package with us, you need to login to the Client Area.
If you are having trouble accessing the Client Area, please view the tutorial named "How to Login to the Client Area".
In the Client Area, you need to click "My Services".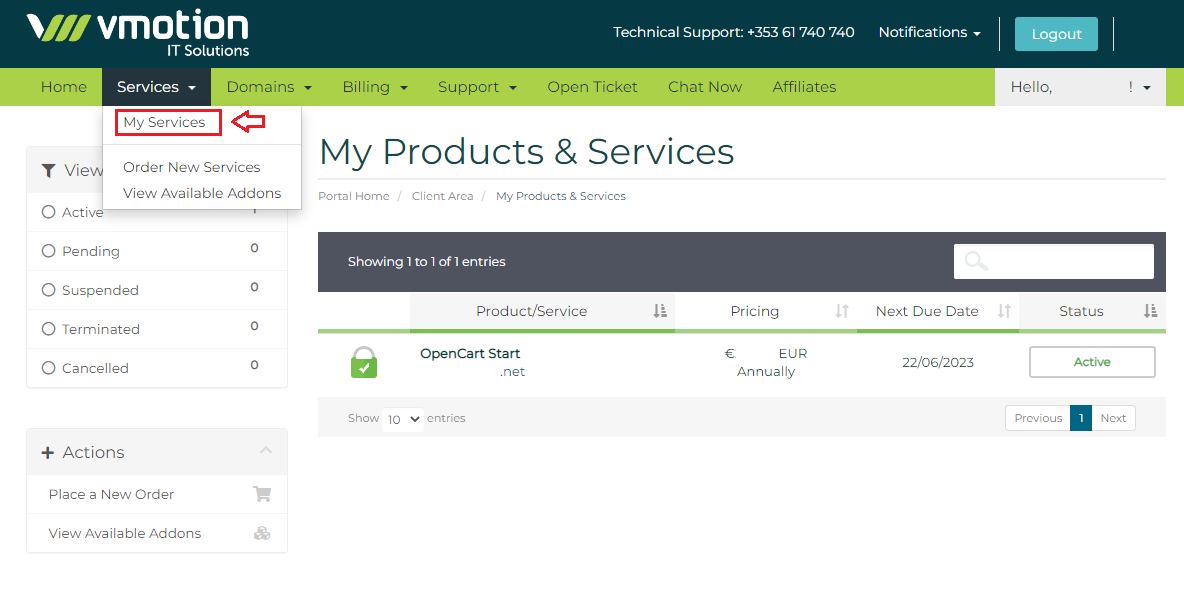 You then need to click the expand option next to the Product/Service you wish to cancel.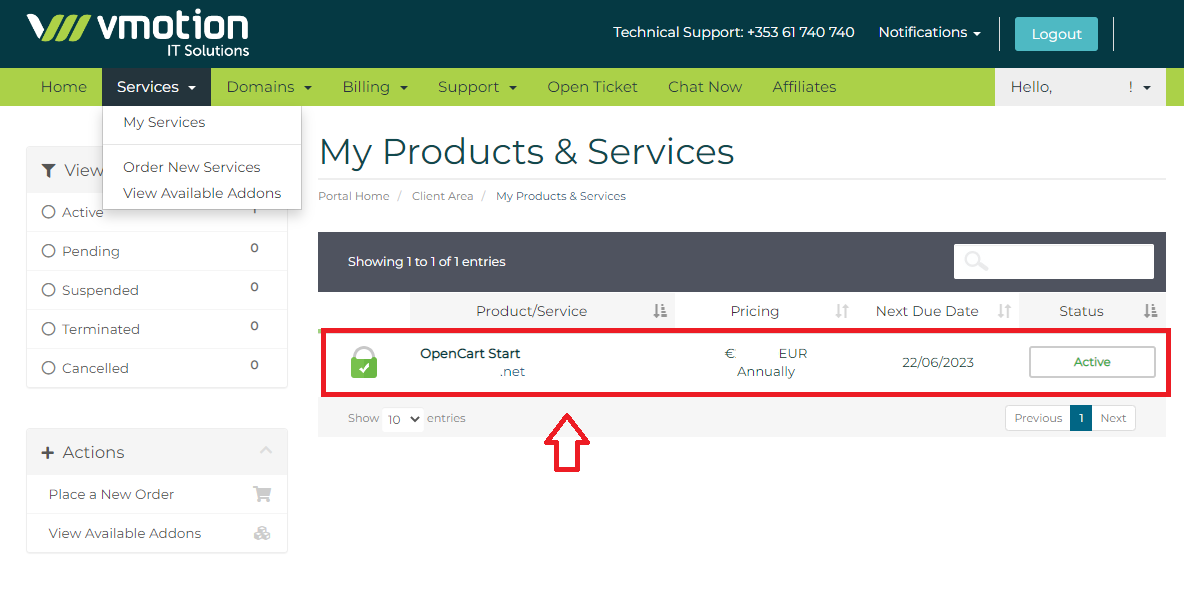 You must then scroll down to the bottom of the next screen, where you will see a "Upgrade/Downgrade Options" button which you need to click.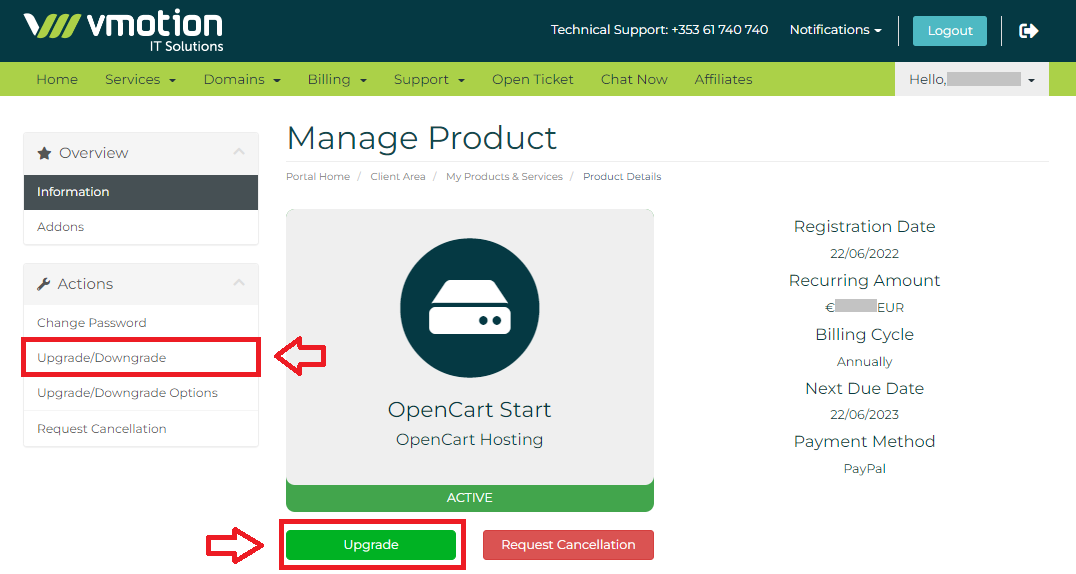 You will then be brought to the next screen where you choose your SLA package transfer from a dropdown menu. Click Continue and you will be brought to a billing summary where you click continue to bring you to your invoice.