This tutorial will teach you how to change your contact details.
If you are having trouble accessing the Client Area, please view the tutorial named "How to Login to the Client Area".
On the menu bar, click on the My Details link.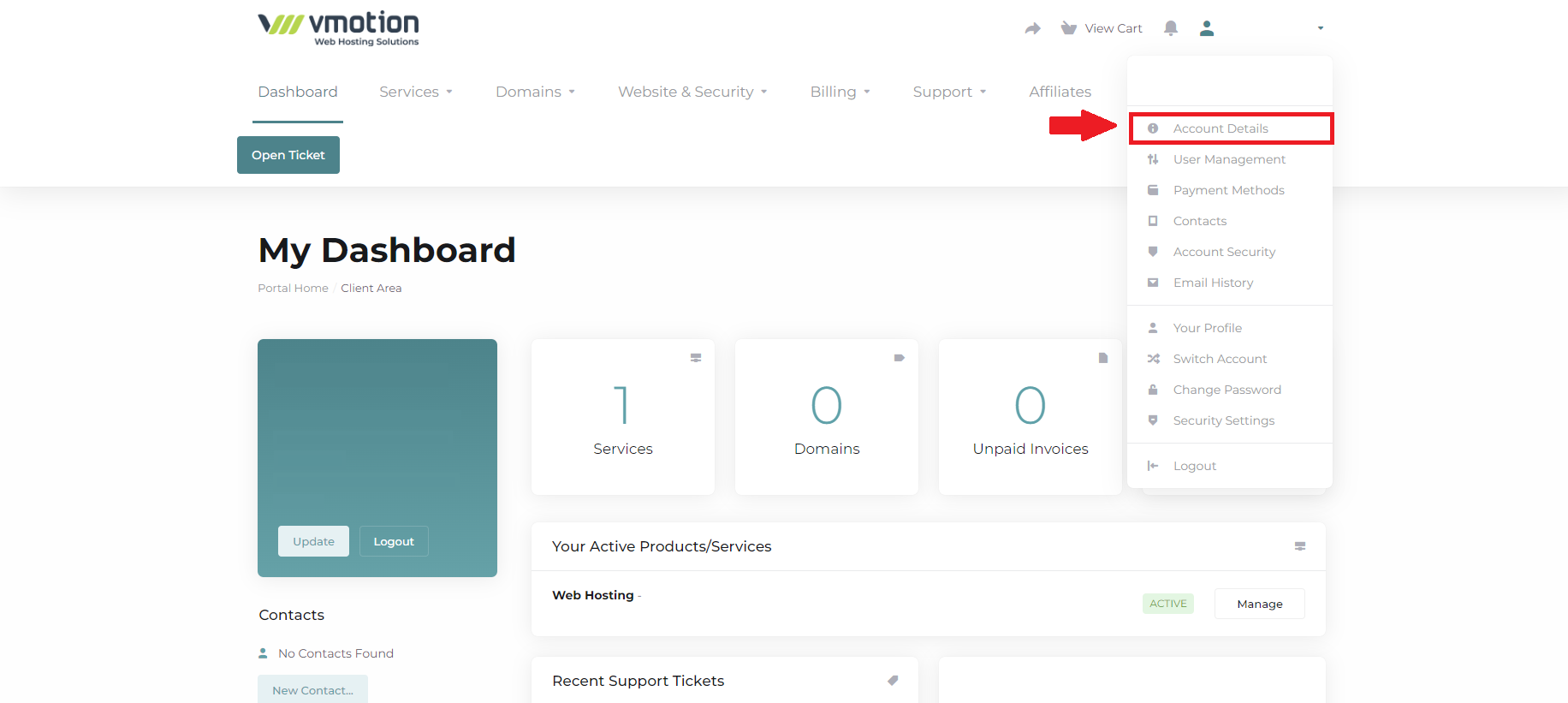 Once you are on the My Details page, you will be presented with the following screen, with your current details present in the fields. Just update as you wish and click "Save Changes" when you are done.