This tutorial will teach you how to open a support ticket.
If you are having trouble accessing the Client Area, please view the tutorial named "How to Login to the Client Area".
On the menu bar, click on the Support Dropdown or on the Open Ticket option.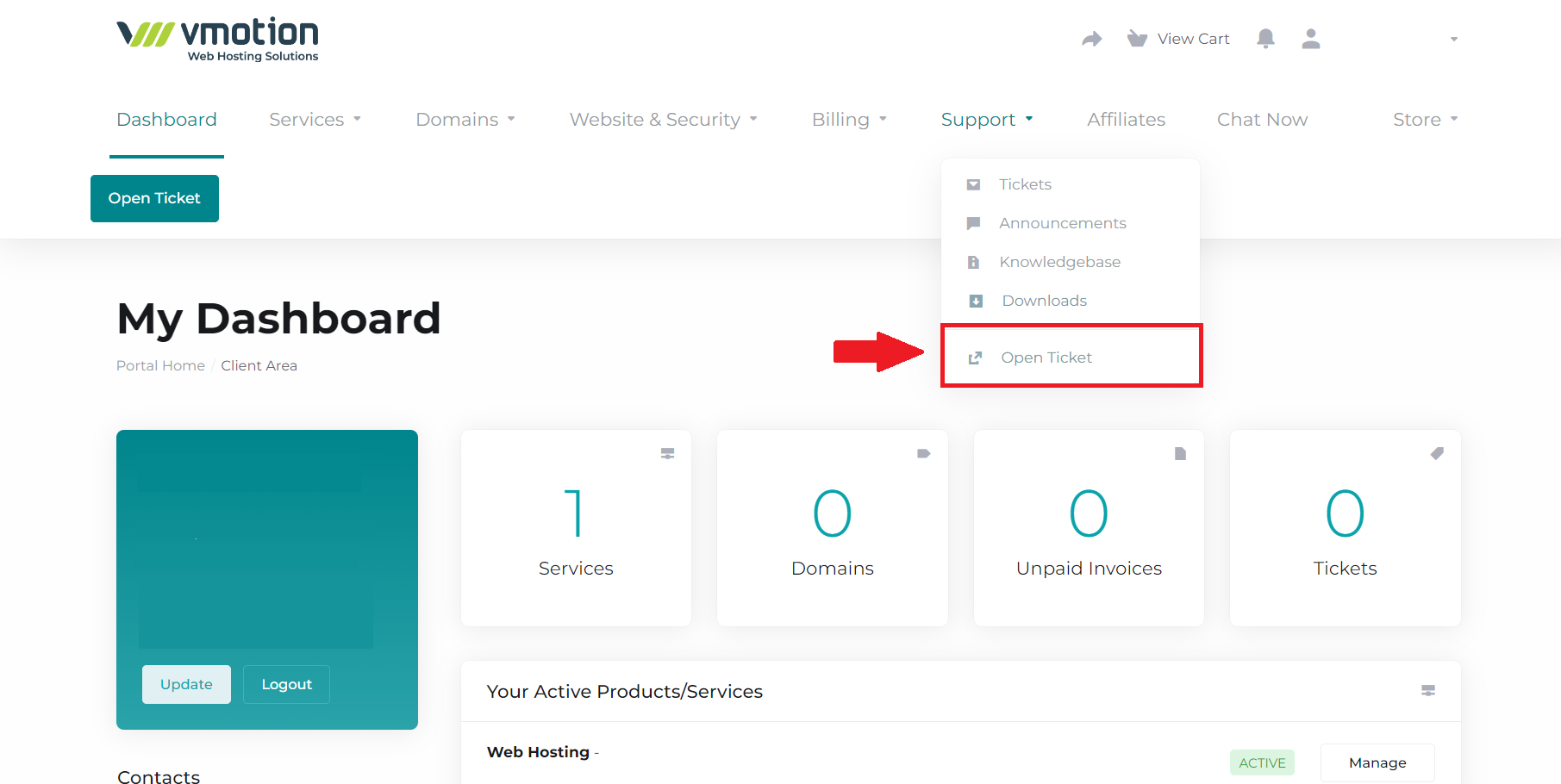 You then need to choose the relevant department to deal with your query, and once you click the link you will be brought to a form you can fill in with your support issue.