Follow the steps to setup recurring payment or automatic payment to your account
1. Login to your account with us.
2. Click on your profile and click 'Payment Methods'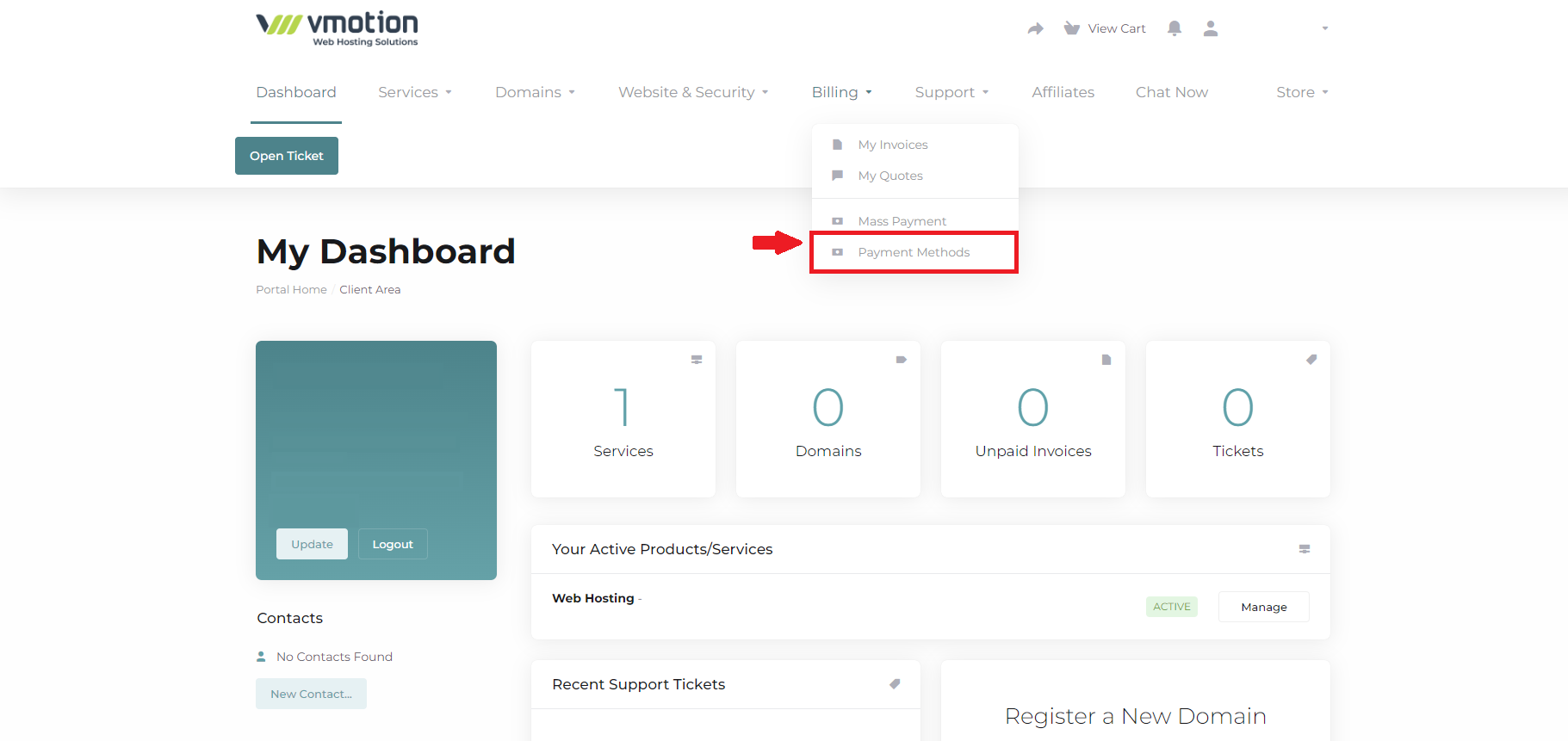 3. Click 'Add New Credit Card'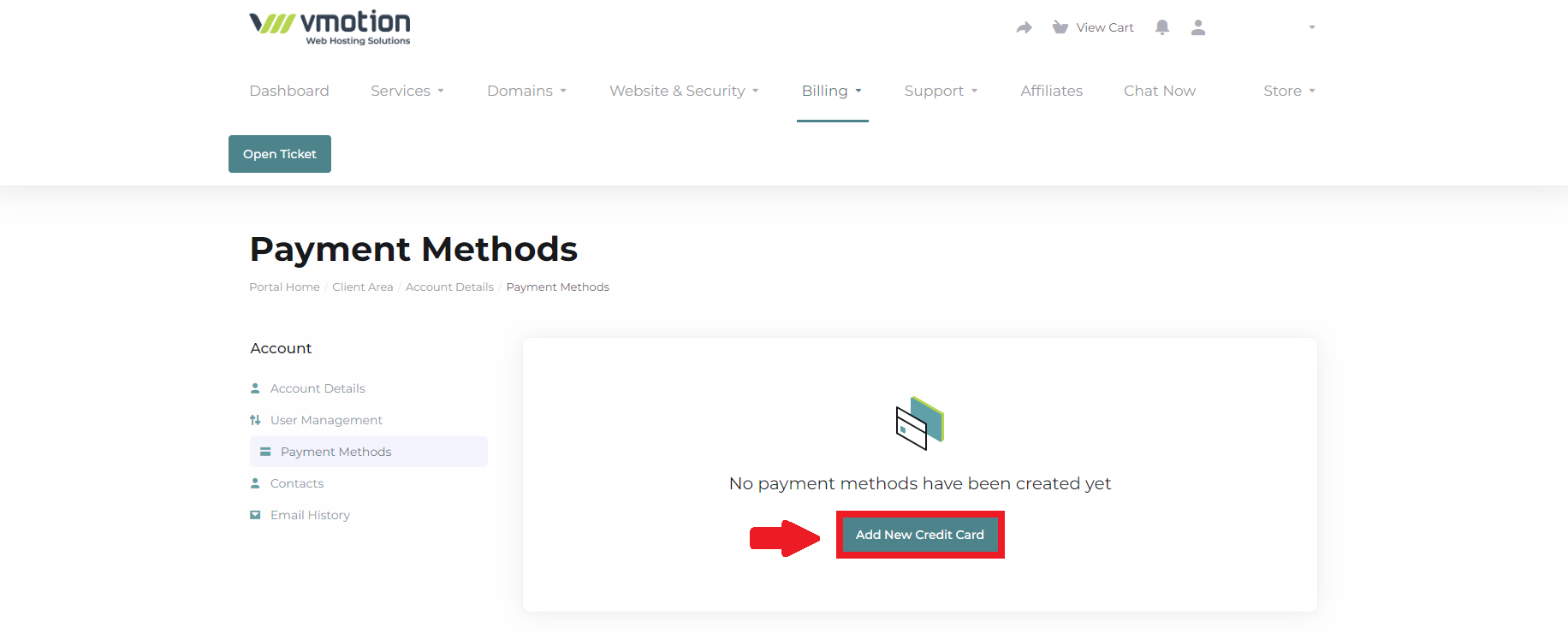 4. Fill in the card details under 'Add New Payment Methods' and click 'Save Changes'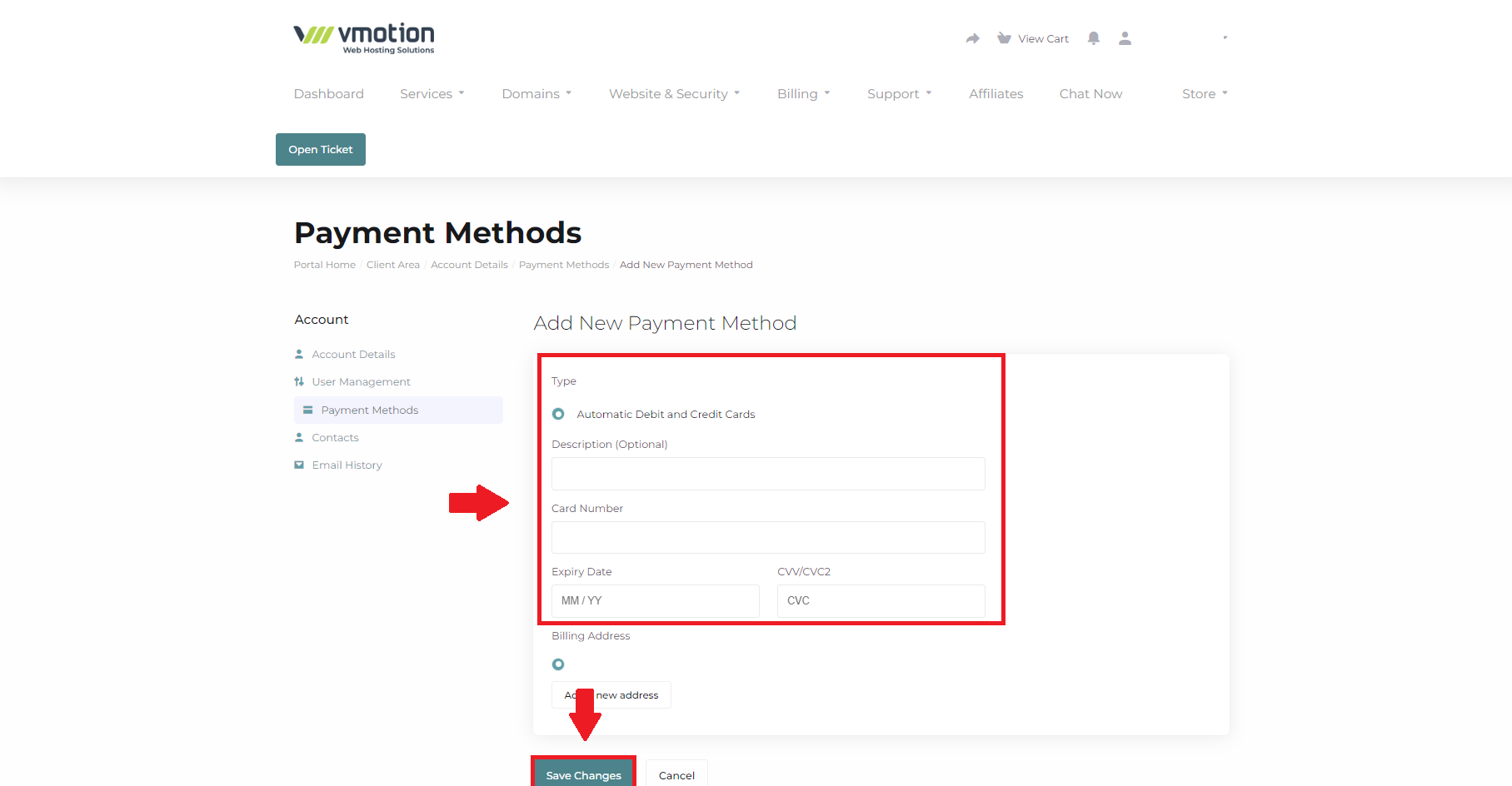 This completes your recurring payment setup for your account.